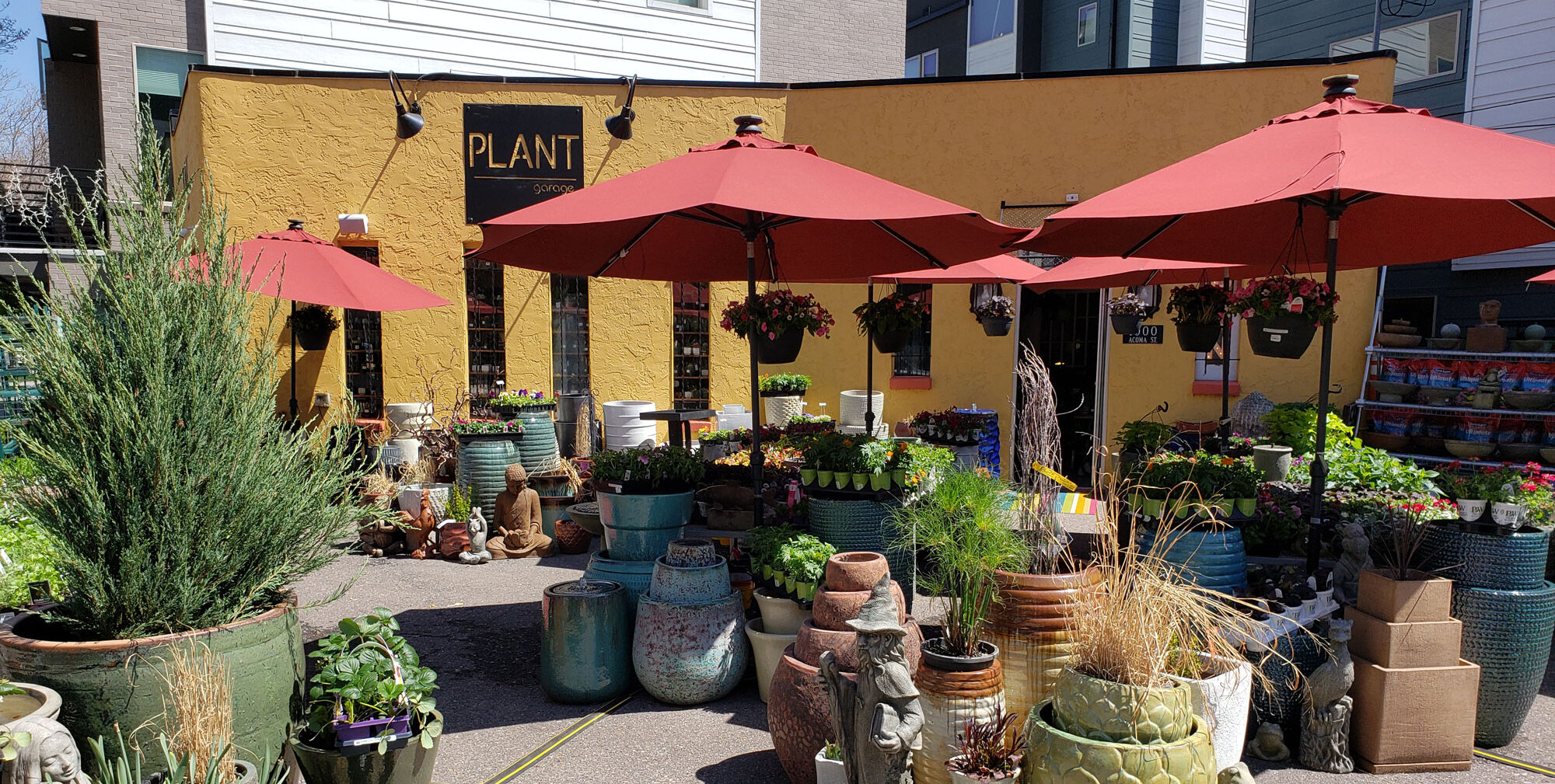 We are located in the heart of Denver's Golden Triangle neighborhood and in the first block of the newly defined 5280 Trail. We are certified Colorado gardeners (Master Gardener program), certified arborists and degreed horticulturalists, all with a common passion for sharing our love for gardening and all things plant-related. We also share a deep love for our community and our surrounding neighbors.
At Plant Garage we value offering education to every customer to ensure they are successful in all their gardening adventures whether it be indoors or out. We provide our customers with an array of plant recommendations that will thrive in their unique space; we thoroughly explain lighting and care for each individual plant; and we offer follow-up services through in-person consultations, social media messaging, texts and email. We offer a welcoming space for people of all plant skill levels and experience while ensuring each individual leaves our space feeling more confident and encouraged than when they walked in.
We offer annual and perennial flowering plants, shrubs, vegetables and herbs to beautify your outdoor space; along with unique houseplants to help bring some natural beauty into your home. Containers? We've got you – from affordable terra cotta to heavy-duty concrete; from glazed pottery to art pieces. We can even sit down and work with you to specialty-order from one of our many wholesalers.
You'll always be met with a smiling face and a warm greeting from our team, including a happy wagging tail from our shop dog. Plant Garage is not only a place for purchasing all things plants, but also a hub for neighbors to stop by with their dogs for a quick treat or a friendly "hello." We are more than just a neighborhood plant shop; we are neighbors who take great pride in offering an enriching environment within and contributing to our community.
Cultivate your vision!